Bolts Skateshop: Een bloeiende hub voor skateboarders in Oostende sinds 2017
Gelegen in de kuststad Oostende, België, is Bolts Skateshop sinds de oprichting in 2017 een levendige hub voor skateboarders. Opgericht door een groep gepassioneerde skateboarders met een visie om een community-gedreven ruimte te creëren, heeft Bolts Skateshop snel een reputatie opgebouwd voor zijn uitzonderlijke service, divers productaanbod, en niet aflatende inzet voor de lokale skateboarding scene.

Bij binnenkomst in Bolts Skateshop worden skateboarders en liefhebbers begroet met een warme en gastvrije sfeer. De winkel is versierd met opvallende skateboard graphics en kunst, het creëren van een visueel stimulerende omgeving die de unieke cultuur van het skateboarden viert. De vriendelijke en deskundige medewerkers van Bolts Skateshop zijn niet alleen zelf ervaren skateboarders, maar ze zijn ook zeer gepassioneerd over skateboarden en delen hun kennis graag met klanten.
Een van de kenmerken van Bolts Skateshop is de uitgebreide en zorgvuldig samengestelde productselectie. Van skateboards en trucks tot wielen, lagers en kleding, de winkel heeft een brede keuze aan premium merken en producten die tegemoet komen aan skaters van alle niveaus, van beginners tot doorgewinterde professionals. Bolts Skateshop is er trots op producten van zowel wereldwijde als lokale skateboardmerken op voorraad te hebben, de lokale skateboardgemeenschap te ondersteunen en een samenhorigheidsgevoel onder de Oostendse skateboarders te bevorderen.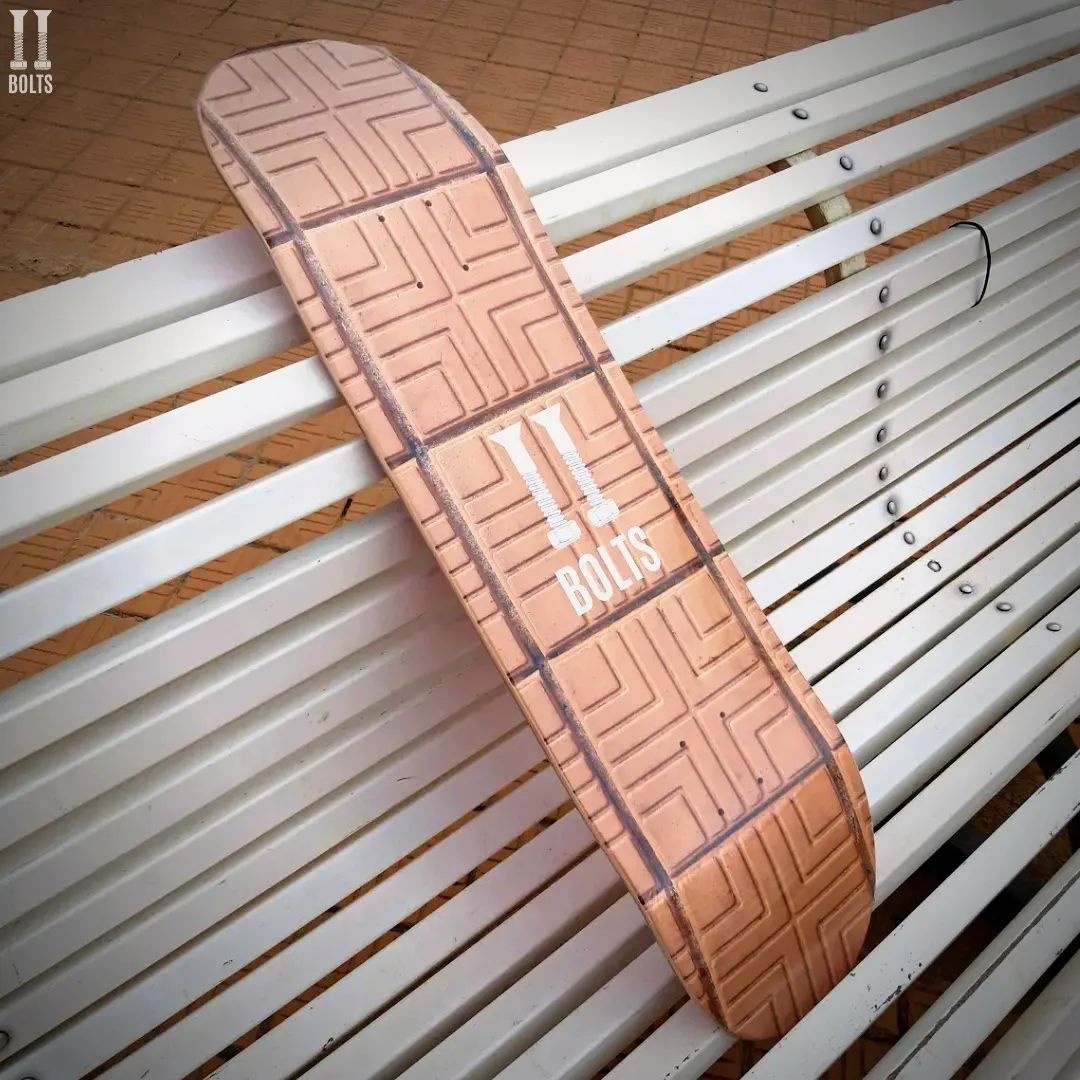 Naast het winkelaanbod fungeert Bolts Skateshop ook als ontmoetingsplaats voor de lokale skateboardgemeenschap. De winkel organiseert regelmatig evenementen, zoals skate jams, wedstrijden en videopremières, die een platform bieden voor skateboarders om met elkaar in contact te komen, hun vaardigheden te tonen en een gevoel van kameraadschap te kweken. Bolts Skateshop werkt ook actief samen met lokale skateboarding organisaties en sponsort lokale skateboarders, verder het tonen van haar betrokkenheid bij het ondersteunen van de lokale skateboarding scene en het koesteren van de groei ervan.

Sinds de oprichting in 2017 is Bolts Skateshop een integraal onderdeel geworden van de skateboardgemeenschap in Oostende. Het heeft een trouwe klantenkring opgebouwd en heeft een reputatie opgebouwd als go-to bestemming voor skateboarders die op zoek zijn naar producten van topkwaliteit, deskundig advies en een gastvrije community-sfeer. Bolts Skateshop heeft ook een belangrijke rol gespeeld in de groei en levendigheid van de skateboardcultuur in Oostende. Of je nu een doorgewinterde skateboarder bent of net begint, Bolts Skateshop is ongetwijfeld een must-visit bestemming voor alle skateboarders in Oostende en daarbuiten.
Oostende
Koningsstraat 7
8400 Oostende
+32 471 77 39 33
[email protected]