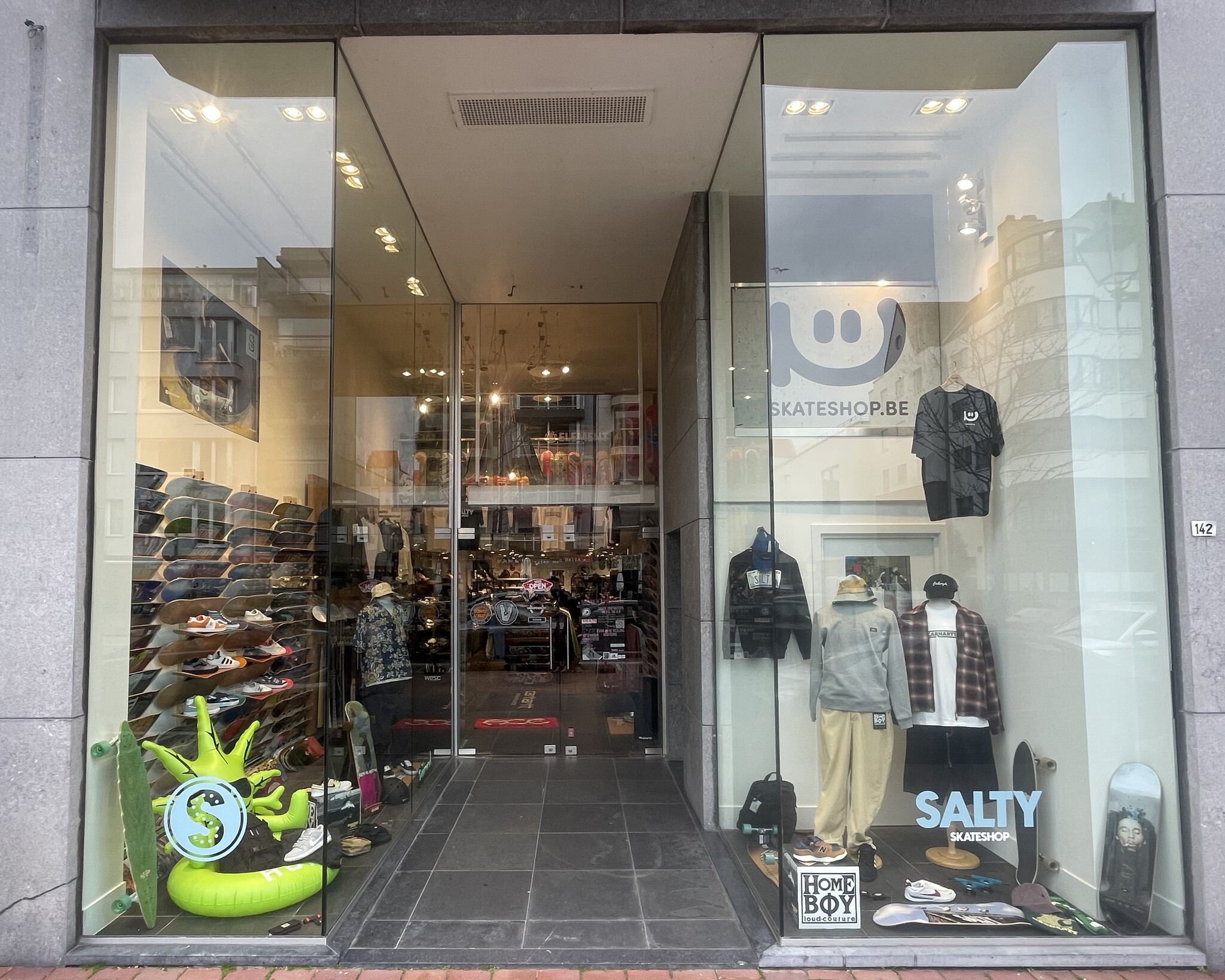 Salty, the newest skateshop to hit the scene in Knokke, has quickly become a must-visit destination for any skater in the area. Since its grand opening on April 1, 2023, the shop has been making waves in the local skating community with its top-quality products and excellent customer service.
Owned and operated by a group of passionate skaters, Salty is a skater's paradise. The store boasts an extensive selection of skateboards, wheels, trucks, bearings, and accessories from some of the most reputable brands in the industry. Whether you're an experienced skater or just starting, Salty has something for everyone.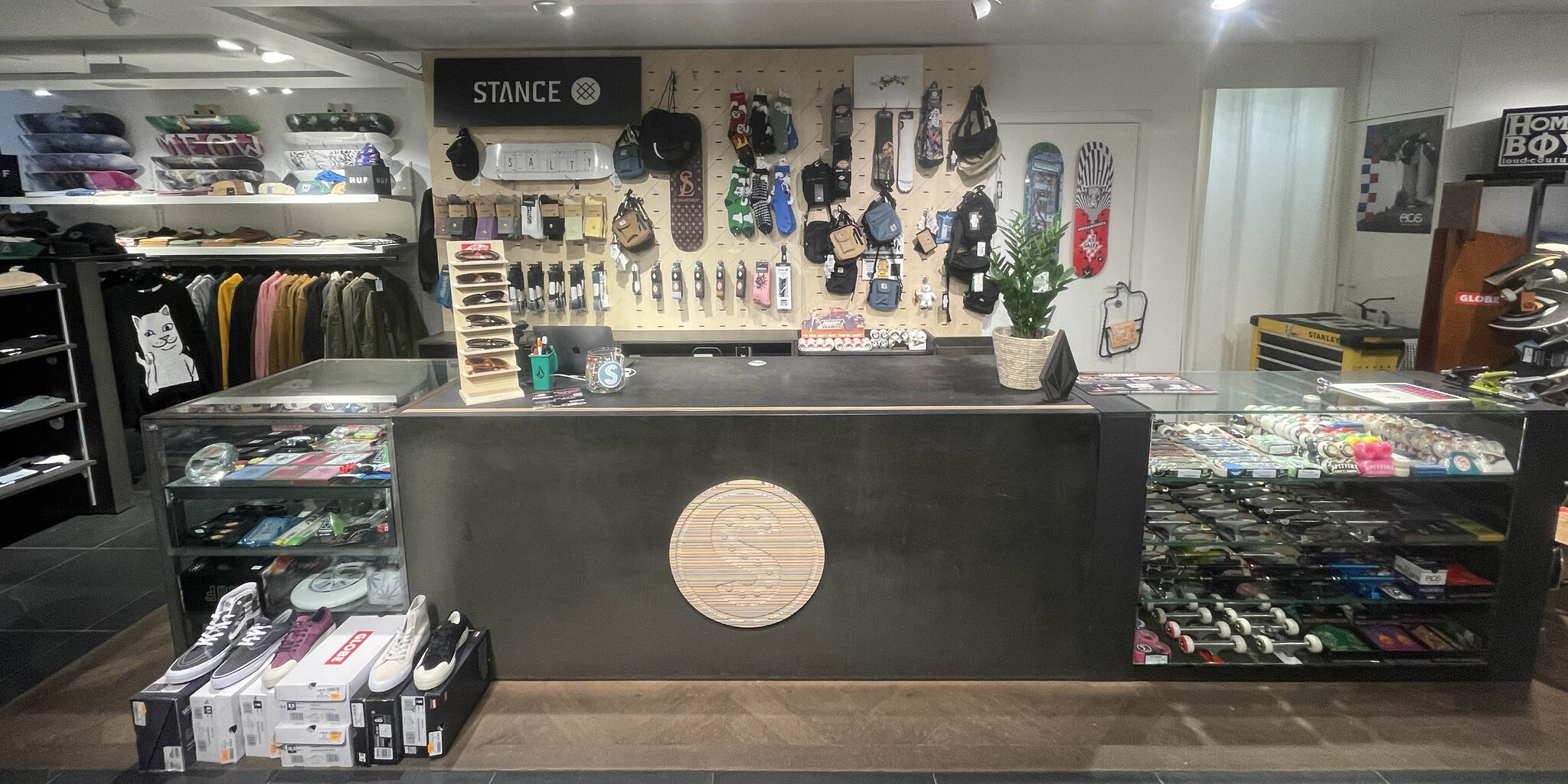 One of the standout features of Salty is its team of knowledgeable and friendly staff members. The shop's employees are all avid skaters themselves, which means they can provide expert advice and recommendations to customers looking to upgrade their gear or learn new tricks.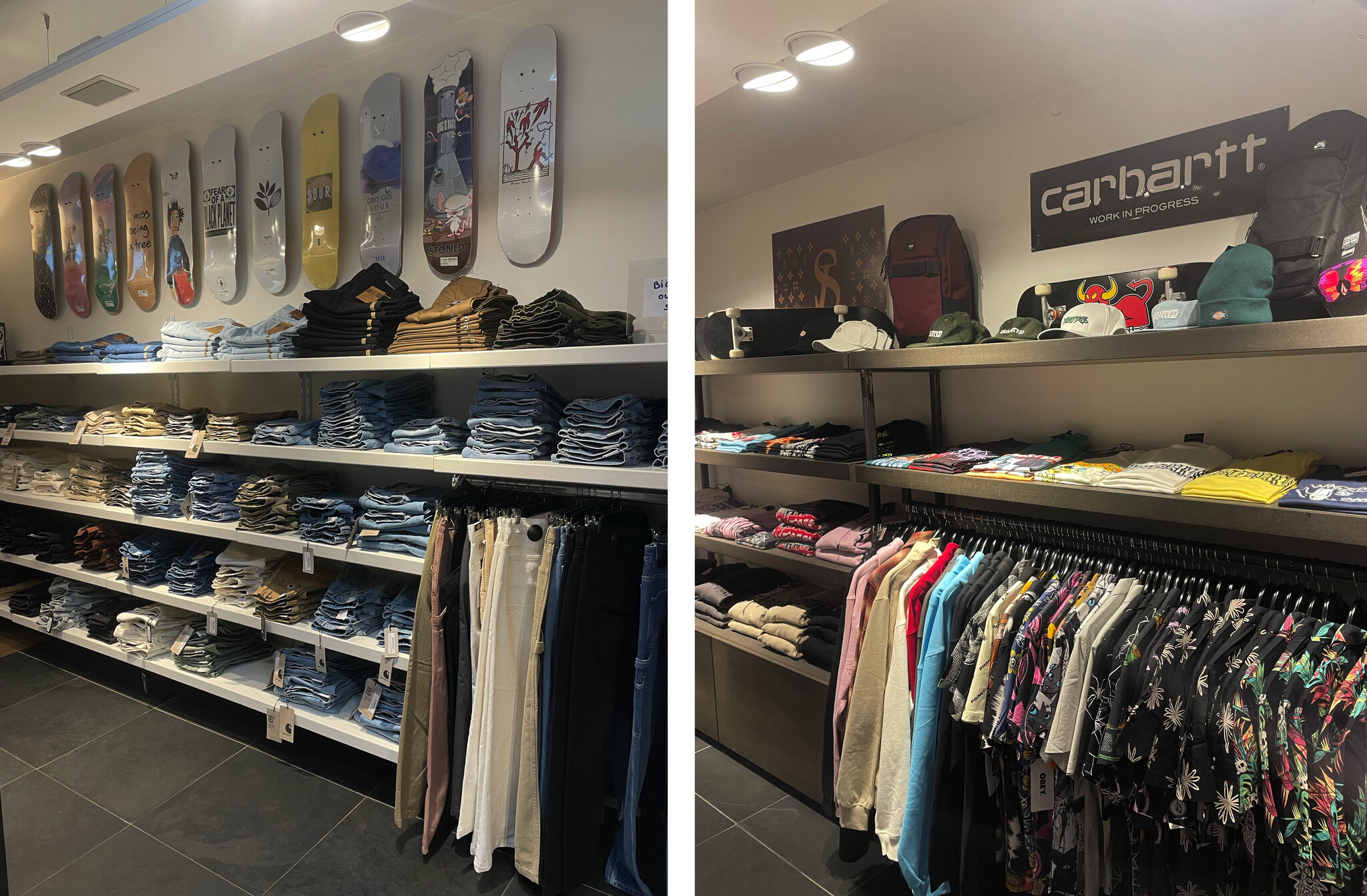 In addition to selling top-quality products, Salty is also a hub for the local skating community. The store regularly hosts events such as skate competitions, workshops, and meetups, providing skaters with a space to connect with each other and hone their skills. Whether you're a seasoned pro or just starting, Salty welcomes skaters of all levels and backgrounds.
Overall, Salty is a fantastic addition to the Knokke skating scene, and it's clear that the shop's commitment to quality products and excellent customer service is paying off. If you're looking for a new skate shop to call home, be sure to stop by Salty and see what all the hype is about.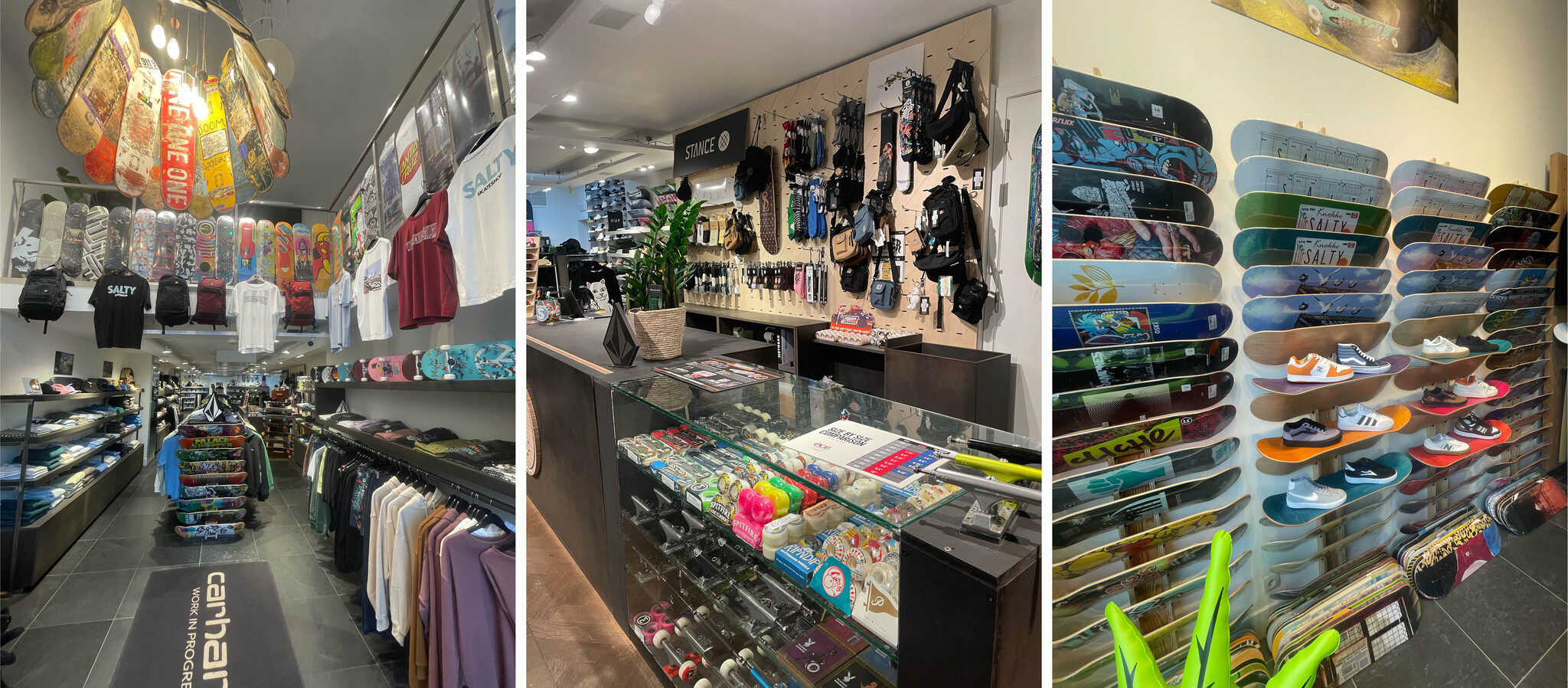 Knokke
Lippenslaan 142
8300 Knokke
+32 471 86 75 08
[email protected]