BUY ROLLING RULES AT SKATESHOP.BE
Bearings or bearings keep your wheels spinning and allow you to gain speed. Here you can find bearings from the best brands in different price ranges. You will find your favorite brand among the options at the Skateshop.


Discover your style and size of skate decks below!
SKATEBOARDING BEARINGS
Are bearings essential?
Roller bearings are essential in skating. Without bearings, you cannot ride your wheels. They are responsible for keeping your wheels spinning To make your decision a little easier, we have gathered some useful information about skateboard bearings.
Unfortunately, bearings also wear out. Fortunately, you can just replace quality bearings. In each wheel contains 2 bearings. The bearings are then mounted on your trucks (axles) and make sure that your wheels can turn. Regular cleaning of the bearings will extend their life and allow your wheels to spin faster. wheels will turn quickly and you will be able to move forward more quickly.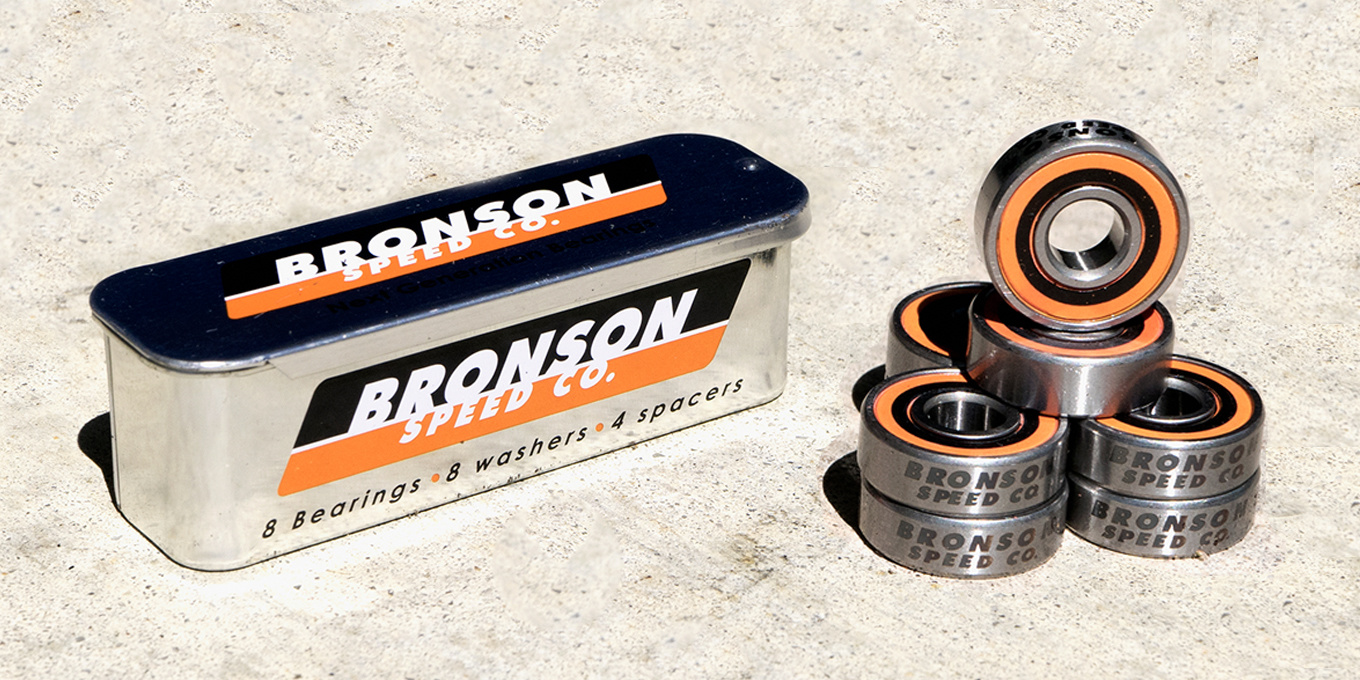 CONSTRUCTION BEARINGS
Bearings
The bearing is inside the wheel. Skateboard bearings roughly consist of two rings. There are six or seven balls between the inner and outer rings of the bearing, depending on the bearing. The balls are retained by a ball cage.
When choosing rollers for your skateboard, you should not pay attention to the size. They are standardized and therefore fit any wheel.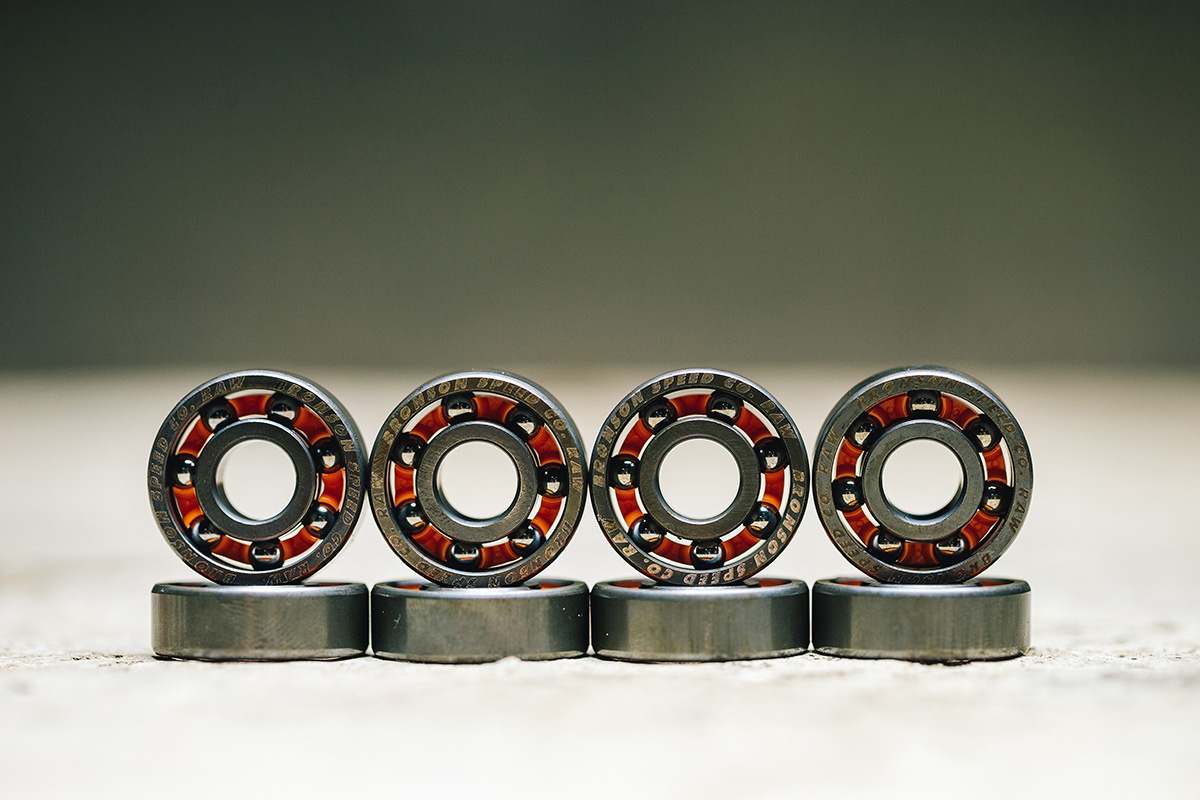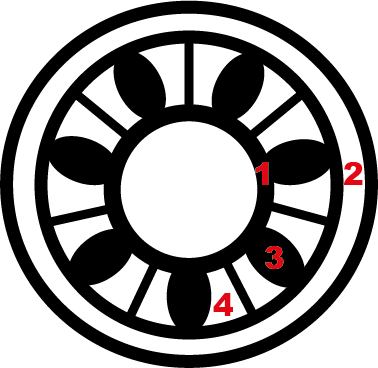 Inner circle ring
Outer ring
Ball
Ball cage
DIFFERENT TYPES OF BEARINGS
Skateboard bearings are specially designed and usually have an Abec grade. The range goes from Abec 1 through Abec 9, demonstrating precision, efficiency and speed. The higher the rating, the better.
But skaters are often confused about what that means and how to get the best bearings for their board get. ABEC stands for Annular Bearing Engineers' Committee and is the American method of assessing the accuracy and tolerance of bearings. ABEC standards are set by the American Bearing Manufacturers Association Bearings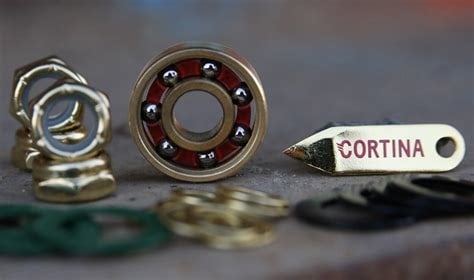 BEST-SELLING BRANDS
We believe in quality, which is why we sell only the highest quality bearings. For skates these are the brands fromBronson Speed Co. en Cortina Bearings. These skate bearings last the longest lasting and have the best price quality.